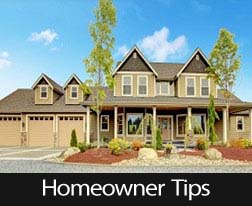 Home equity is the difference between what your home can sell for and what you owe on it. Generally, the longer you own your home, the more equity you build.
This is money you can use before you sell your home through a home equity loan. Just keep in mind that a home equity loan is secured with your home. If you can't make the payments, you can lose your home.
Use Your Home Equity In Smart Ways:
Remodel Your Home – If you've wanted to add on a family room or modernize your kitchen, consider using your home's equity to fund the project. Home improvements usually increase your home's marketability and value.
Make Needed Major Repairs – Your home's equity can be a funding source for major repairs like plumbing problems and re-roofs. Once again, this is an improvement for your home that will help keep its value up.
Buy Another Property – Real estate is still a safe investment. You can use your home equity to buy a second property when home values are down. When the market recovers, you can sell the investment property for a profit. This also works if you have to move out of town and are still trying to sell your home. If you can afford the payments, use your home's equity to purchase your new home until the current one sells.
Pay For Unexpected Medical Expenses Or Job Loss – You never know when a medical emergency or job loss will leave you in debt. A home equity loan can give you the money you need to get through this difficult time.
It's easy to build equity in your home when you find the right deal. Let me help you find your perfect home and negotiate a great price and terms for you. Contact your real estate professional today.