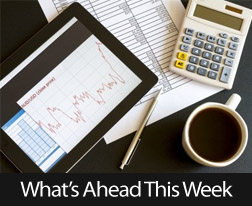 Last week's economic news included a number of housing related reports. According to the National Association of REALTORS®, pending home sales dropped by 1.10 percent in June. The S&P Case-Shiller Home Price Index reports for May noted that home prices are growing at a slower rate of 9.30 percent year-over-year than April's year-over-year growth rate of 10.80 percent. Construction spending was also lower in June.
The Fed's FOMC statement indicated that asset purchases connected to quantitative easing will cease in October, but that the current target federal funds rate is expected to stay in place "a considerable period" after asset purchases conclude. FOMC noted its concern over housing markets, which was based on slower home price growth and market activity.
Pending Home Sales, Home Price Growth Slower
Pending home sales dropped by 1.10 percent nationwide in June. This was the first decrease in four months. Pending home sales rose by 1.10 percent in the Midwest and 0.20 percent in the West, but dropped by 2.90 percent in the Northeast and 2.40 percent in the South. Pending sales are measured by signed purchase contracts and provide an indicator of future completed sales and mortgage loan activity.
The 20-city Case-Shiller Home Price Index for May fell by 1.50 percent to a year-over-year reading of 9.30 percent from April's 10.80 percent. No cities in the 20-city index reported declining home prices.
Construction spending fell by 1.80 percent in June against projections of an 0.30 percent increase in spending and May's reading of an 0.80 percent increase. Reasons cited for lower construction spending included builder focus on high-demand areas. Builders have also indicated concerns about rising mortgage rates and tight loan requirements that impact numbers of home buyers that can qualify for home loans.
Mortgage Rates Little Changed, Fed Continues Wind-Down of Asset Purchases
According to Freddie Mac's weekly Primary Mortgage Market Survey, rates were little changed last week. The average rate for a 30-year fixed rate mortgage was 4.12 percent as compared to 4.13 percent the prior week. Discount points were unchanged at an average of 0.60 percent. The average rate for a 15-year fixed rate mortgage fell by three basis points to 3.23 percent with discount points higher by 10 basis points at 0.70 percent. The average rate for a 5/1 adjustable rate mortgage fell by one basis point to 2.38 percent with average discount points of 0.40 percent unchanged.
The Federal Open Market Committee (FOMC) of the Federal Reserve issued its customary post-meeting statement on Wednesday. The FOMC plans to continue reducing asset purchase under the current quantitative easing program until the purchases cease in October. Although some analysts were concerned that the Fed may consider raising its target federal funds rate based on lower than expected unemployment figures, the FOMC said it doesn't plan to raise the target federal funds "for a considerable time" after the QE purchases cease, but no specific timeline was given.
Labor Sector News
The Department of Commerce's Bureau of Labor Statistics posted a national unemployment rate of 6.20 percent for July, which was higher than expectations of a 6.00 percent national unemployment rate and June's reading of 6.10 percent. To put these readings in perspective, the Fed had established an unemployment rate of 6.50 percent as a benchmark for winding down its asset purchases and potentially raising the target federal funds rate.
Non-farm payrolls reported 209,000 jobs added in July against projections of 235,000 jobs added and June's reading of 298,000 jobs added. While July's reading was lower, analysts said that job growth suggests ongoing recovery for labor markets. Labor markets have been cited in recent months as reasons for slower demand for homes and home builder skepticism.
Next week's scheduled economic news contains no housing-related reports other than Freddie Mac's mortgage rates report.