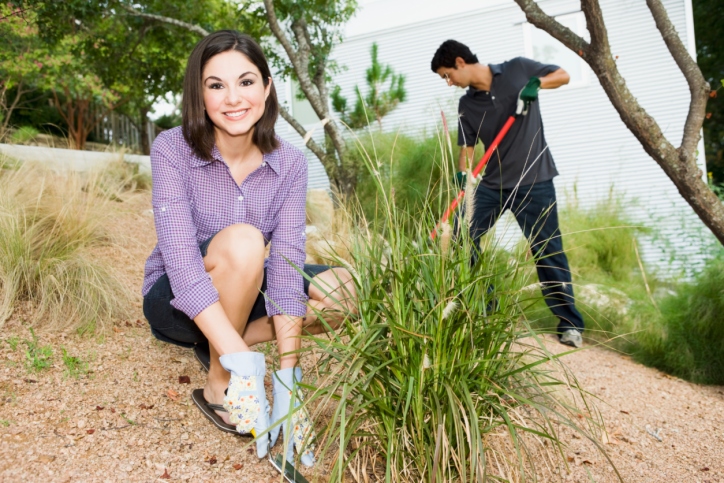 Small backyards are not the detriment that sellers seem to worry about. By putting in some work, any homeowner should be able to turn the smallest backyard into a selling feature by highlighting its assets.
Here are some surefire ways to change a cramped backyard into a cozy, outdoor paradise:
Invest In Size Appropriate Outdoor Furniture
Too many people with small backyards make the mistake of picking out patio furniture that is meant for a larger space. While this may not matter for the people living in the house, it will make a world of difference to anybody looking to buy.
Large furniture will make the yard look even smaller and cramped by comparison. Patio furniture is made in all shapes and sizes, and picking out smaller pieces to use in the backyard will make the space look larger and help play to its strengths.
Open Spaces Ignite The Imagination
Too many sellers go overboard in the staging process and end up with a result that has the exact opposite effect. While a fire pit or a water feature will add value to the home, in a small backyard these features can be cumbersome if they are all used simultaneously.
Focus on one or two signature areas, a seating area, water feature or barbeque are good examples, and keep the rest of the yard open and clear so that it looks larger and the buyers can imagine what they could do with the space. Many young couples are looking for a home to raise kids in and a clear backyard helps them visualize the space children have to play.
Treat The Backyard The Same As The Front
While curb appeal is important, it's easy to forget that the same rules should apply to other outdoor areas of a house. Considering a yard is high on the list of criteria buyers look for in a new home, especially those starting a family, the backyard should be given the same treatment as the front yard.
Remove clutter, weed the gardens, trim the trees and put away any toys, tools or grills that are not part of the staging to keep visitors' eyes drawn to the actual yard and not lingering away to something unsightly that wasn't cleaned up.
With enough work and imagination, there are ways to make any perceived drawback into a selling point. Any real estate professional will be able to look through your home and help identify trouble areas and how to fix them.